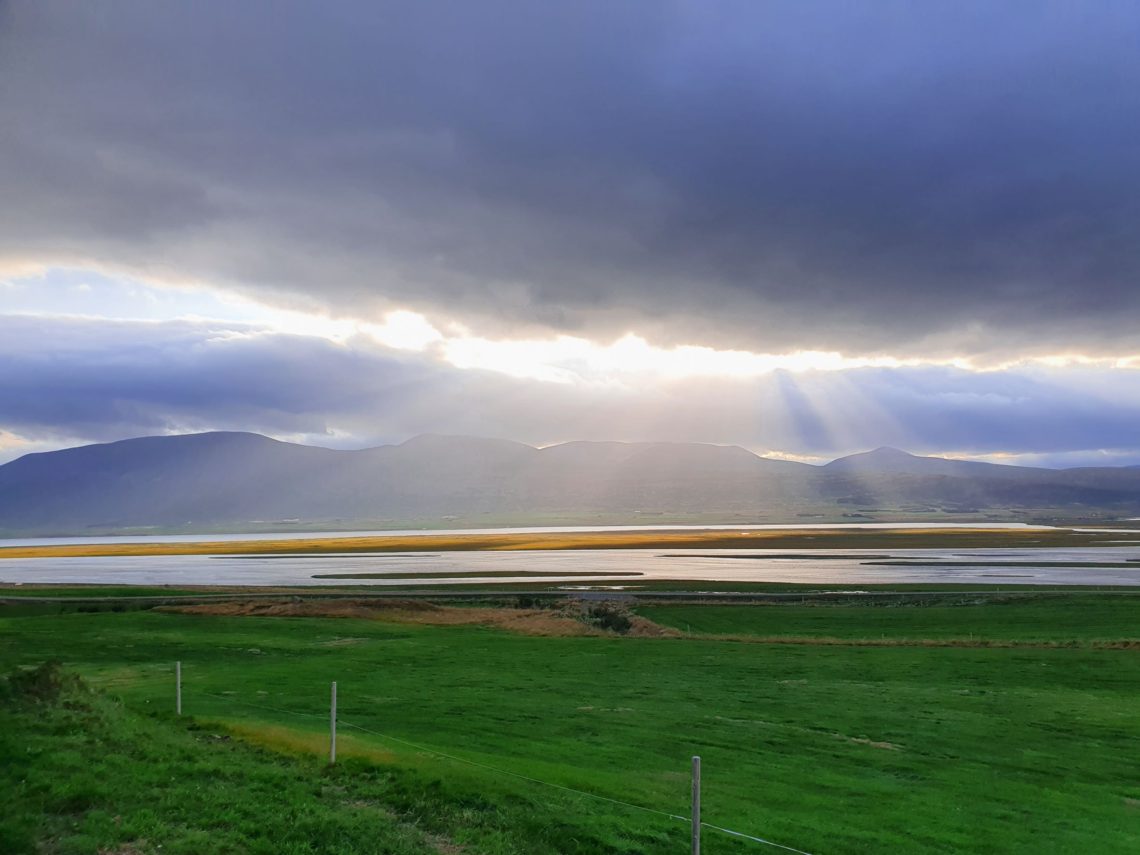 Helluland Guesthouse means  cozy rooms and a spacious commonly shared area. Most of our rooms are upstairs and you'll find here as well 2 bathrooms.
On the basement there is the kitchen, a living room in retro design and a large dining room. The kitchen is equipped with everything you need. There is a microwave, 2 ovens  and a dishwasher, too.
In the living room you'll find some information about the region, as well as books or bord games.
Free Wifi is provided all over the house.
Helluland is is situated 6km far from Sauðárkrókur, a wonderful little town which provides everything you need. E.g. you can find there a legendary bakery, supermarkets, several museums, a swimming pool and of course a tourist information.
Having a car is nearly mandatory, if you plan to visit us. Of course we would pick you up from the local bus station as well , but as there are so many things to do in our region, you will only be able to enjoy these things by having your car with you.